Prior to the Super Quad, a tournament organized by Terrance Washington Jr., who is the founder of the Orlando Chess Club, Terrance interviewed me:
Here is a transcript of part of the interview:
Terrance: Alright, Theo! Just start with your name, title, and how you got into chess.

Theo: I am National Master Theo Slade and I got into chess when I was 6 years old when Dad pulled chess out of the cupboard. It could have been any game; it could have been Monopoly or tiddlywinks; it just happened to be chess. I was fascinated by it at a young age and it all kind of took off from there. A lot of people, it seems to me, learn at school or they are already at a chess club but it wasn't like that with me.

Terrance: What would you say the highlight of your chess career has been so far?

Theo: I played for England at U11 a year early. I qualified as an U10 so that was a big achievement for me. It gave me an extra year of playing in Europe so that probably helped my development a lot.

Terrance: Awesome! Thank you!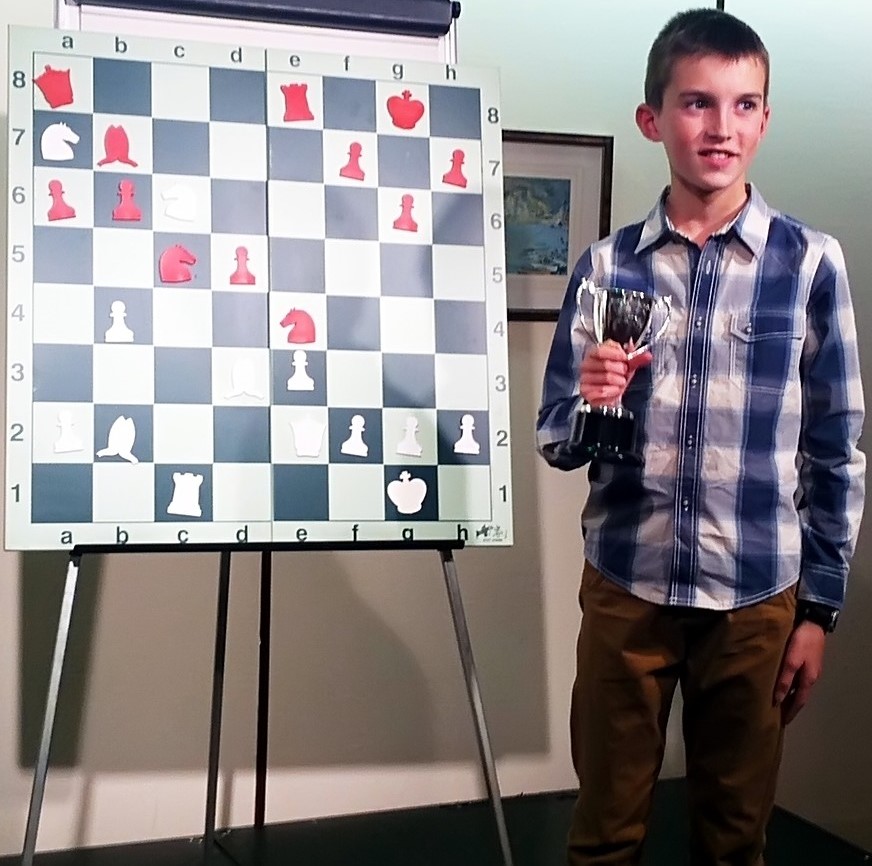 In 2012 I captained England to victory at an international tournament. Personally, I scored an undefeated 4.5/6 on the top board. Later that same year at the Guernsey International Open, I won the brilliancy prize, chosen by GM Tiger Hillarp Persson. The game was subsequently annotated for a national magazine and you can read more about it here. You can play through the game, with my annotations, below:
Student Success Story
In 2017 I worked with a very ambitious, engaged student who I got on really well with and within just five weeks he increased from 1328 to 1425. It was a lot of fun working with him and I was delighted to see his success!
Best Results
I have defeated IM Kevin Wang (2520) and Life Master John Ludwig (2500). I annotated my win over John for floridaCHESS.
One of my highest TPRs was 2621, when I tied for 1st in the Gulf Coast Open Premier. I achieved this with three wins, including beating two NMs, and drawing IM Yunier Leyva Rivera (2476) and GM Julio Becerra (2583).
Strongest Opponent
In 2014 I played against GM Hikaru Nakamura (2905) in the London Chess Classic Super Rapidplay. At the time of this game, he was the American no. 1 and world no. 7.