Chess Coach Success Story
In 2017 I was the chess coach for a very ambitious, engaged student who I got on really well with and within just five weeks he increased from USCF 1328 to USCF 1425. It was a lot of fun being his chess coach and I was delighted to see his success!
Strongest Opponent
In 2014 I played against GM Hikaru Nakamura (2905) in the London Chess Classic Super Rapidplay. At the time of this game, he was the American no. 1 and world no. 7.
Prior to the Super Quad, a tournament organized by Terrance Washington Jr., who is the founder of the Orlando Chess Club, Terrance interviewed me:
Here is a transcript of part of the interview:
Terrance: Alright, Theo! Just start with your name, title, and how you got into chess.

Theo: I am National Master Theo Slade and I got into chess when I was 6 years old when Dad pulled chess out of the cupboard. It could have been any game; it could have been Monopoly or tiddlywinks; it just happened to be chess. I was fascinated by it at a young age and it all kind of took off from there. A lot of people, it seems to me, learn at school or they are already at a chess club but it wasn't like that with me.

Terrance: What would you say the highlight of your chess career has been so far?

Theo: I played for England at U11 a year early. I qualified as an U10 so that was a big achievement for me. It gave me an extra year of playing in Europe so that probably helped my development a lot.

Terrance: Awesome! Thank you!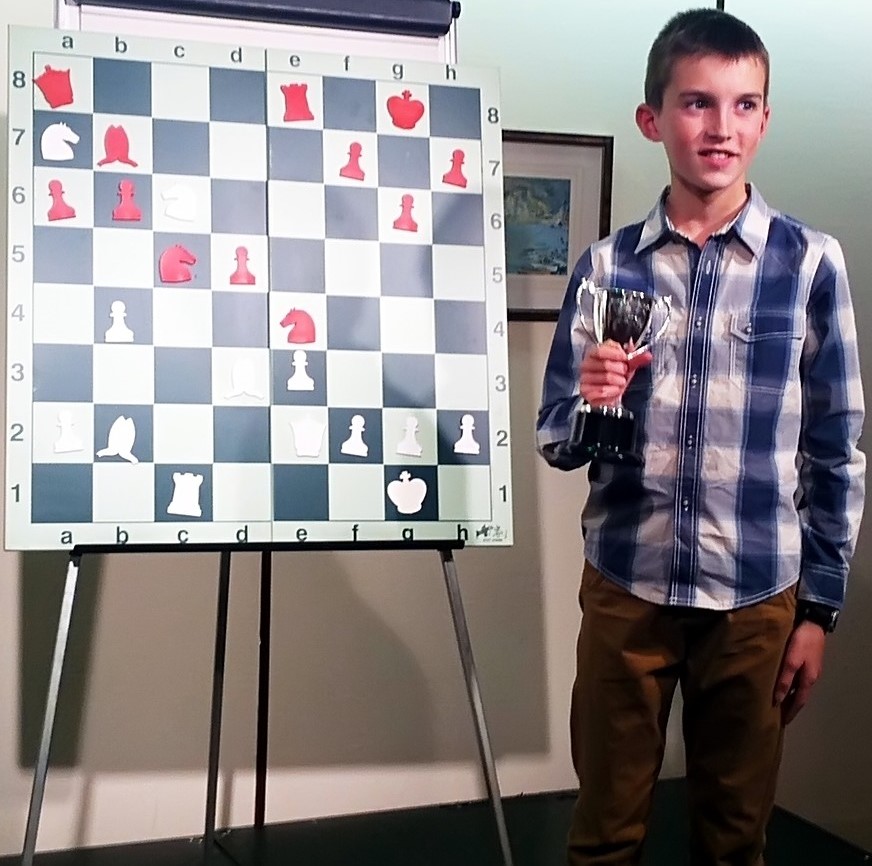 In 2012 I captained England to victory at an international tournament. Personally, I scored an undefeated 4.5/6 on the top board. Later that same year at the Guernsey International Open, I won the brilliancy prize, chosen by GM Tiger Hillarp Persson. The game was subsequently annotated for a national chess magazine and you can read more about it here. Click the moves to play through the chess game, with my annotations, below: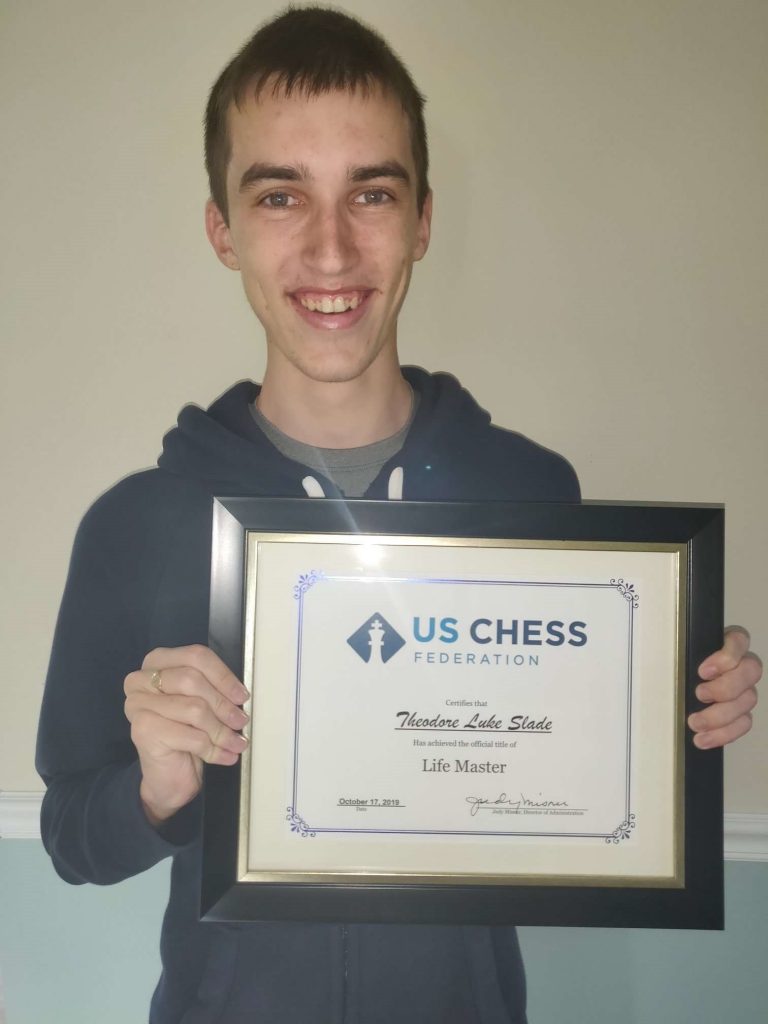 Best Chess Results
I defeated chess coach GM Julio Becerra Rivero (USCF 2604).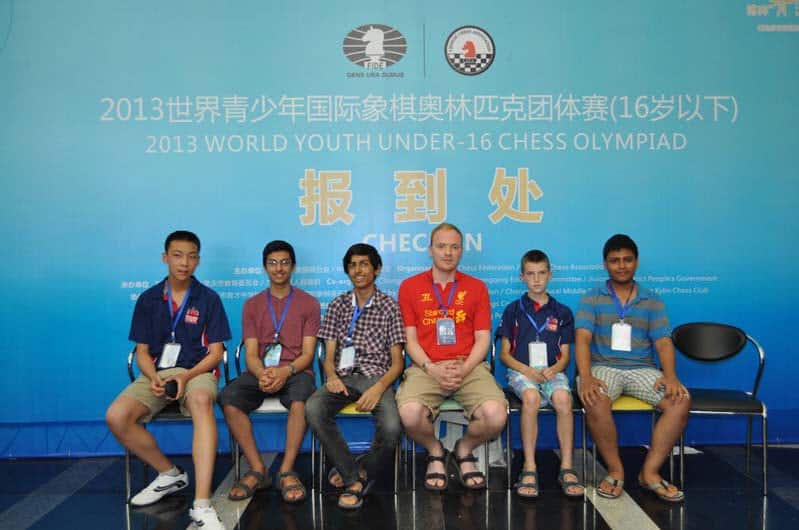 Brilliancy Prize at Hastings, England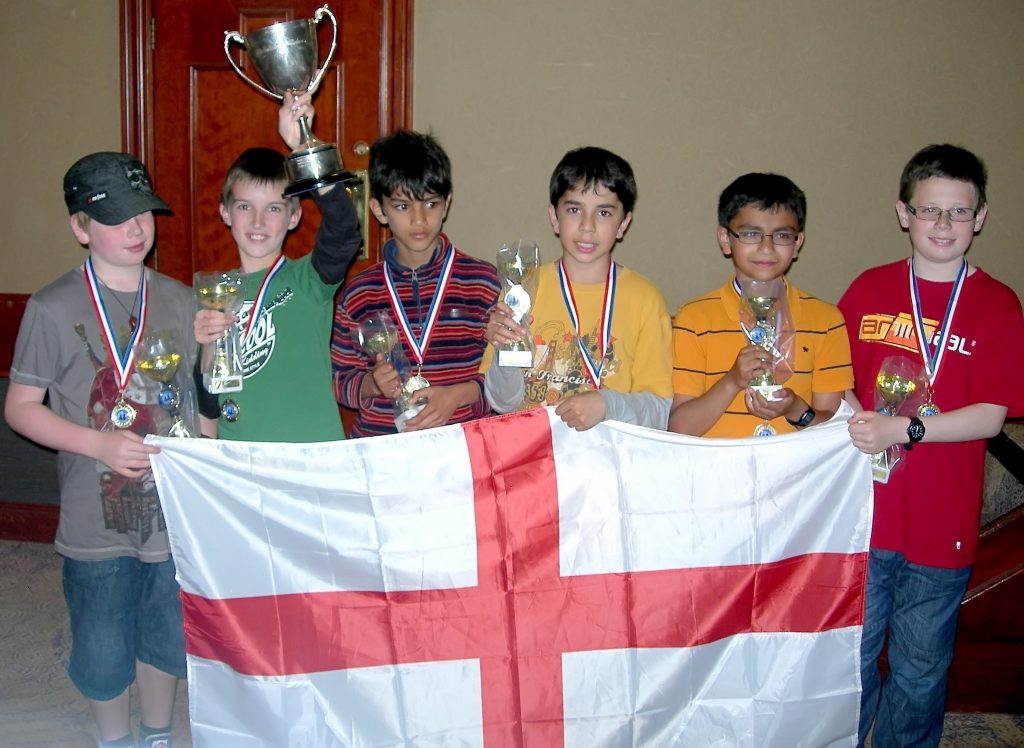 I beat chess coach Life Master John Ludwig (USCF 2500) and annotated it for floridaCHESS
My first win over Chess Coach FM Corey Acor (USCF 2369), annotated for floridaCHESS
My second win over Chess Coach FM Corey Acor (USCF 2360), annotated for floridaCHESS
Game that Clinched National Master Title
The following game earned me my biggest prize to date: $1,500