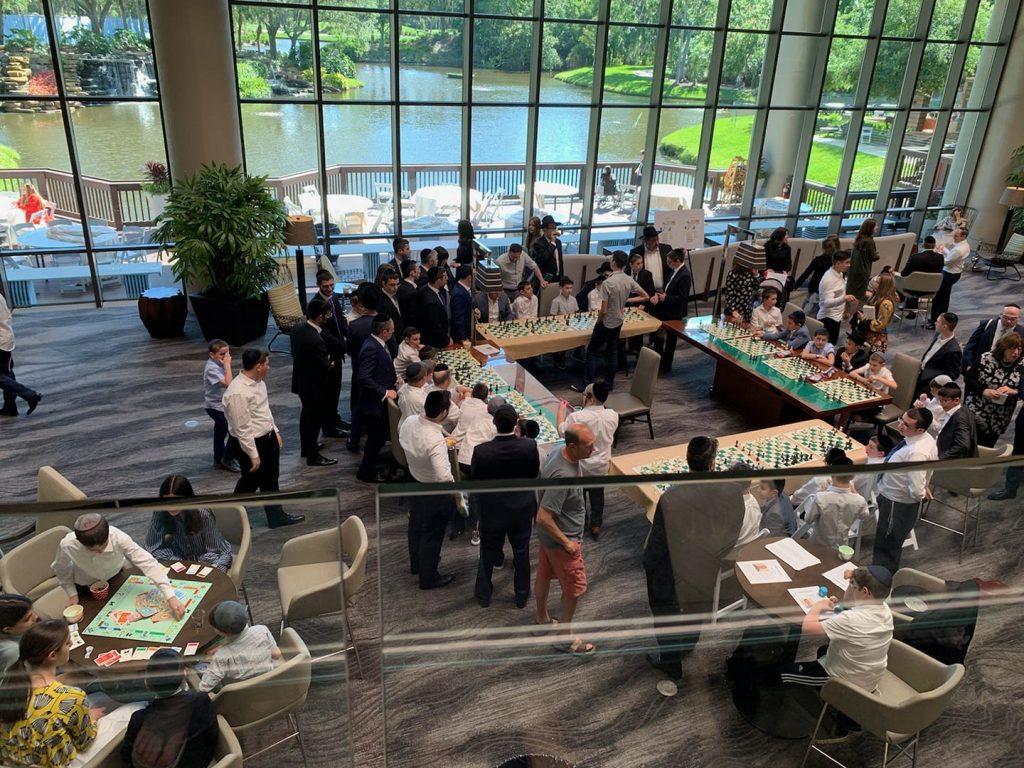 Orlando Chess Lessons
I give chess lessons online and in person.
Online chess lessons are very convenient because you can do them from the comfort of your own home, and I can get positions on the chessboard much faster than in person. I can load chess games at the click of a button!
You can watch a lesson I recorded here.
Simultaneous Displays
Additionally, I love giving simultaneous displays! I have done many in the past: at local fêtes, schools, and chess clubs, playing up to 22 opponents at once! I think it is best done more informally, without chess clocks and I have even had a commentator talk about the chess and give a bit of banter during the session!
I once drew against former Women's World Champion Zhu Chen in China in a simul', but the display took about four hours because she was playing very slowly so it was a bit boring. When I am the "master," I deliberately try my best to move quickly to keep the event fast-paced and fun for everyone. Simuls vary depending on the number of people I play at once, the strength of my opponents, and the schedule, so if you are interested, please contact me! I look forward to it!
Orlando Chess Lectures
I have lectured at chess clubs and the 2017 Space Coast Open Chess Festival. Please contact me for more details.
Writing
I have been writing a monthly column for the British Chess Magazine for 7 years since I was 12. I am the youngest ever writer for the world's oldest chess journal. You can find a copy of the British Chess Magazine with one of my articles below from page 501 to 504.