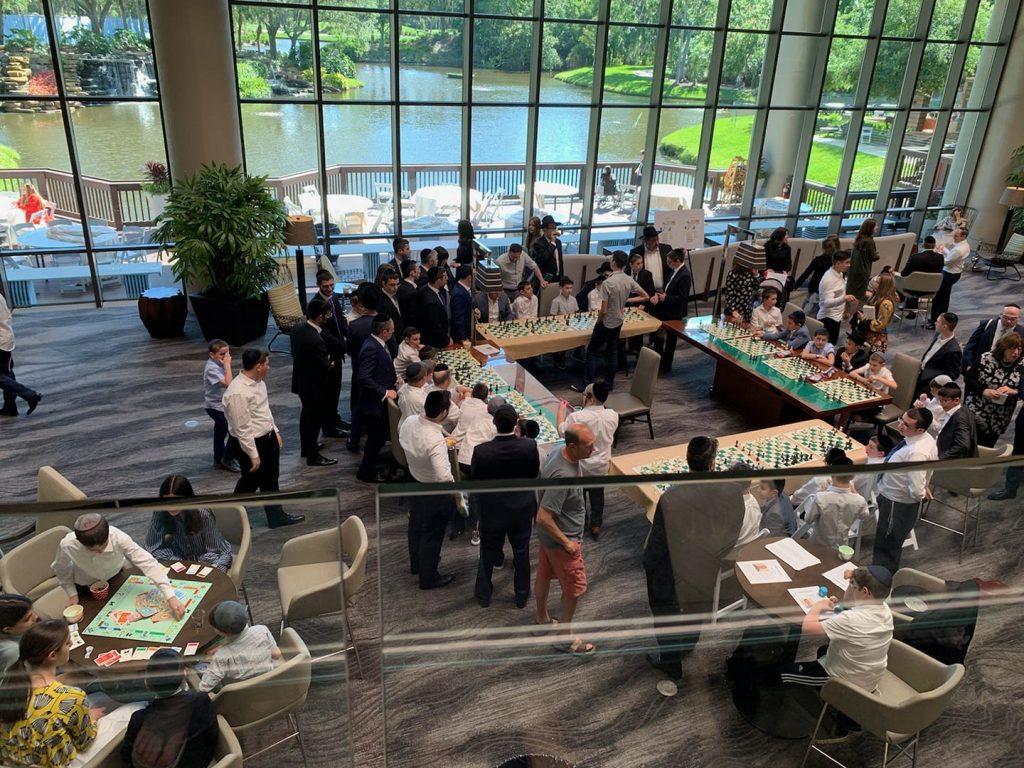 Chess Lessons
I give chess lessons face to face at my home in Lake Nona, Orlando, FL or online.
Online lessons are very convenient because you can do them from the comfort of your own home, and I can get positions on the board much faster than in person. I can load games at the click of a button!
Simultaneous Displays
Additionally, I love giving simultaneous displays! I have done many in the past: at local fêtes, schools, and chess clubs, playing up to 22 opponents at once! I think it is best done more informally, without clocks and I have even had a commentator talk about the chess and give a bit of banter during the session!
I once drew against former Women's World Champion Zhu Chen in China in a simul', but the display took about four hours because she was playing very slowly so it was a bit boring. When I am the "master," I deliberately try my best to move quickly to keep the event fast-paced and fun for everyone. Simuls vary depending on the number of people I play at once, the strength of my opponents, and the schedule, so if you are interested, please contact me! I look forward to it!
Lectures
I have lectured at chess clubs and the 2017 Space Coast Open Chess Festival. Please contact me for more details.
Writing
I have been writing a monthly column for the British Chess Magazine for 6 years since I was 12. I am the youngest ever writer for the world's oldest chess journal. You can find a copy of the BCM with one of my articles below from page 501 to 504.